Aussie Slots
History of Aussie Slots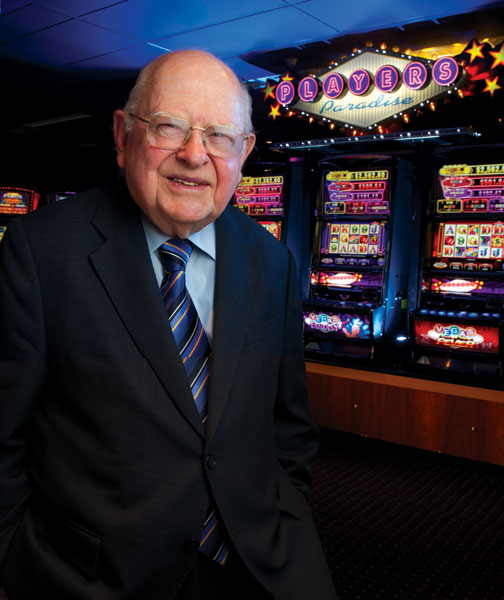 In 1953, an Australian named Len Ainsworth established "Aristocrat," the company that would create the Australia's first slot machine called "Clubman". Two years later, the machine was upgraded and renamed "Clubmaster". The unique games became popular immediately. However, not having legal status, club owners kept the machines undercover.
Australia legalised gaming machines in 1956 which influenced Aristocrat to manufacture a broader variety of games. The first machines, which became known as "pokies," consisted of three spinning reels having one to five lines. During the middle of the 1980s, the machines underwent a series of upgrades. The newer machines were equipped with video graphics and multiple line pay-outs. In addition to having five reels, the pokies also offered bonuses, extra lines, free spins and other means of winning money. By 1999, Australia had 180,000 gaming machines.
As New South Wales was the first state to legalise gaming, NSW had approximately 21% of all the machines. During this time, online pokies and casino sites appeared on the scene. The Internet based games quickly evolved, offering entertaining animations and 3D graphics. Sites soon began networking in an effort to create impressive, progressive pay-outs with prizes worth millions.
Benefits of Playing Pokies Online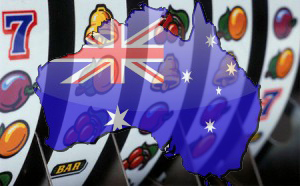 The major advantage to playing Aussie slots online is convenience. Unlike bars, clubs or pubs, when playing pokies online, gamblers need not wait in line to play a machine or a favourite machine. Equipped with all of the features of venue-based machines, online Aussie slots are available 24-hours a day, seven days a week.
Internet-based sites enable players to access games anywhere, anytime, especially from the comfort of home. When in public places, gamblers often buy drinks, meals or snacks whether out gaming with family, friends or alone. These expenses add to the costs of gaming. However, online gaming means not having to pay these extra expenses. Gamers sit in the comfort of their home environment and eat or drink whatever they prefer at greatly reduced prices.
The online pokies also offer players greater pay-outs compared to the machines found at traditional gambling establishments. Electricity, maintenance, taxes and tariffs are some of the many examples of overheads that venues must pay. As a result, pokies in public venues do not offer the same rate or amount of pay-outs compared to online gaming opportunities. Profits go to facility owners to help pay upkeep.
Available Online Aussie Slots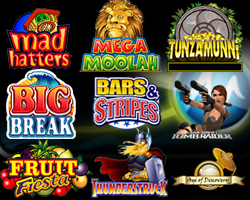 The benefit of playing real money online slots includes accessibility to just about any type of game imaginable. Players choose from classic slots, games featuring bonuses, progressive games and the opportunity to play in tournaments. Microgaming slots offers hundreds of games covering a wide range of options. "Age of Discovery", "Bars and Stripes" and "Big Break" all offer players bonus games and free spins with a variety of multipliers that enhance pay-outs. "Fruit Fiesta", "Mega Moolah" and "Tunzamunni" are examples of the most popular Aussie slots that do not require exorbitant investments, but do offer progressive jackpots.
Free and paid tournament pokies are also readily available. "Mad Hatters", "Thunderstruck", "Thunderstruck II" and "Tomb Raider" are some of the many slots offering bonus games, free spins and multipliers that quickly boost players into tournament level status and higher pay-outs.